.
from Roland Halbritter - Germany

Dried Bubbles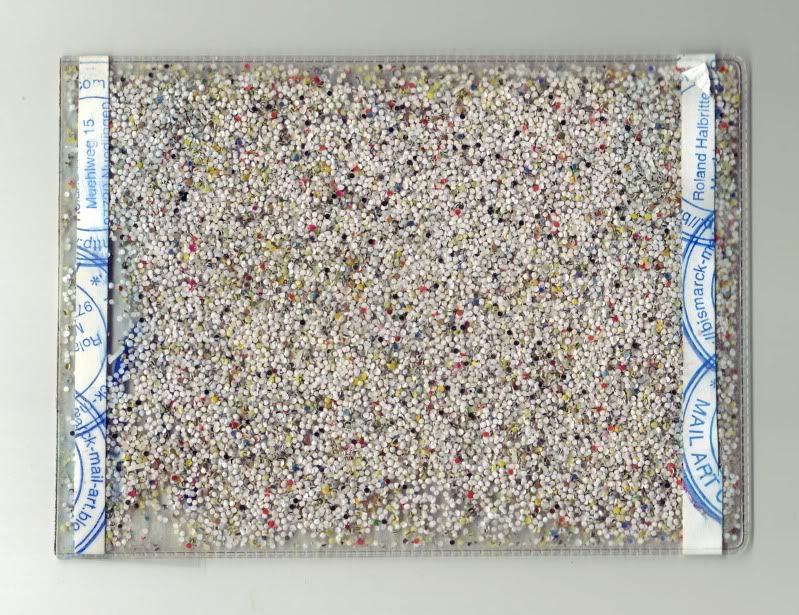 .
Brilliant bubbles!
For some reason at the post, the card was not put inside my box and I was requested to collect it at the desk...To see the postman, with his usual grave expression coming towards me while leaving a festive trail of dried bubbles behind him as they were coming out from a tiny hole of the plastic envelope, was priceless!!
Thank you very much, Roland!
Roland's Bismark Mail Art Call blog:

http://www.bismarck-mail-art.blogspot.com/

Roland's Mail Art blog:

http://www.socks-stockings.blogspot.com/
.