.
from Javier Elissamburu - Argentina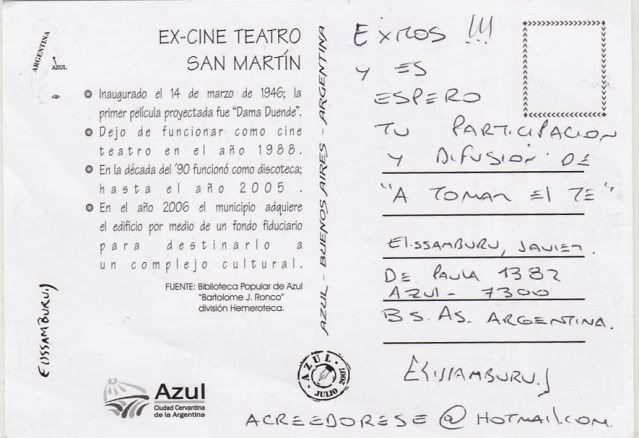 stamp on the envelope:
click on image below for details on Javier's MailArt Call:
.
Hola Javier!
Maravilloso trabajo, me ha encantado!
Ademas la estampilla en el sobre es muy graciosa!
Muchisimas gracias! Tambien por tus deseos de exito
que son reciprocos para tu convocatoria!
These awesome bubbles and fork are carved on a foam sheet in a collage/paint composition!
.