.
from Angela Behrendt - Germany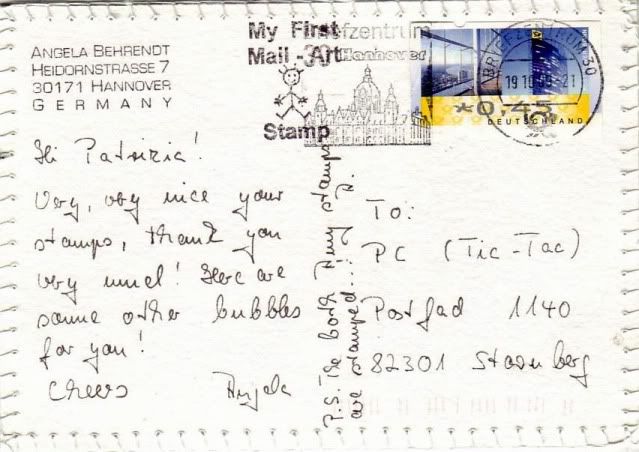 .
Hi Angela!
Your work is always awesome! Thank you so much for sharing it with me.
I love these bubbles...cheers, indeed!
Angela has an ongoing MailArt Call about I love Amy Winehouse.
PS: Only the face and part of the hair was stamped all the rest was hand-drawn.
I am glad you liked them. I do enjoy making stamps.
.