.

from Wilma Duguay - Canada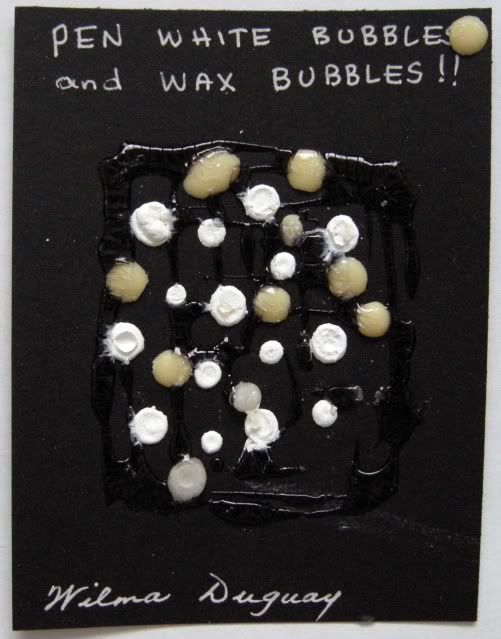 .
Hi Wilma!! Quite interesting and original work...wax bubbles!!I like the concept a lot.
Thank you very much!
Wilma sent me three works, all done while she was forced to use candles during a power failure caused by a snow storm and as she mentions in her note they are her 'black-out experiments'.
The other two are posted here:

http://tac-tictac.blogspot.com/
.