.
from Roland Halbritter - Germany
detail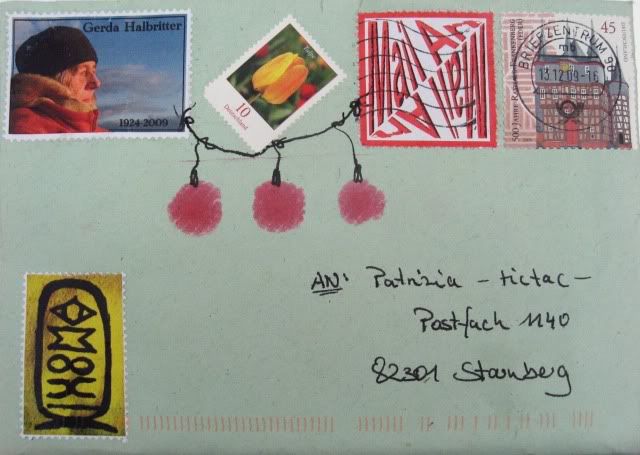 click on image to enlarge article:

.
This was quite a pleasant surprise...this afternoon I went to the post office to mail a card for you and I found one from you...telepathic mail art! :-)
Thank you very much Roland, I really like all your stamps! And I very much appreciated the news article you sent along.
My best wishes to you too!!

Roland has a Otto von Bismarck MailArt Call, for more details check:
http://bismarck-mail-art.blogspot.com/
.