.
from Nicole Hulot - France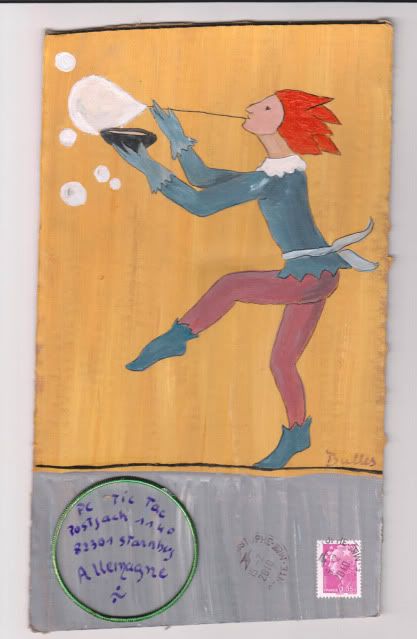 click on images below for details:
.
Hi Nicole
Fantastic and magic!
Thank you very much!
I hope the card did not get damaged as the notice from the Deutsche Post said in the plastic envelope used to protect your beautiful card.
Nicole has a mail art call "India Earth of Contrasts" as you can see on the above image.
.