.

from Clemente Padin - Uruguay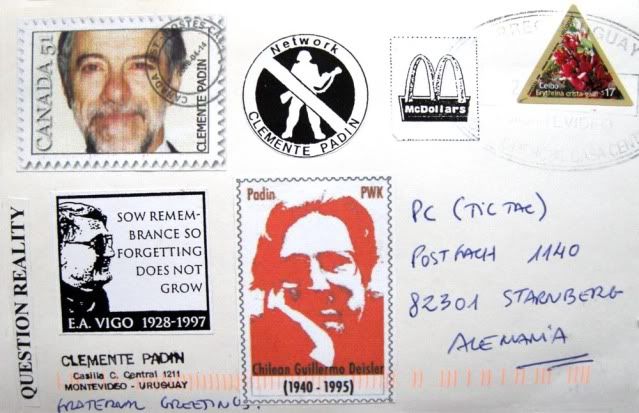 .
Muchisimas gracias, Clemente! Por enviarme estas bellisimas burbujas de Paz y de buen auspicio para un año nuevo que espero sea mejor para todos nosotros en este fatigado y abusado mundo.
Mis mejores deseos para ti y los tuyos!

Clemente's impressive work and achievements:

http://www.beatrizramirez.com.ar/videosdeCP.htm

and IUOMA page:

http://iuoma-network.ning.com/profile/ClementePadin91
.