.
from Dame Mailarta - Canada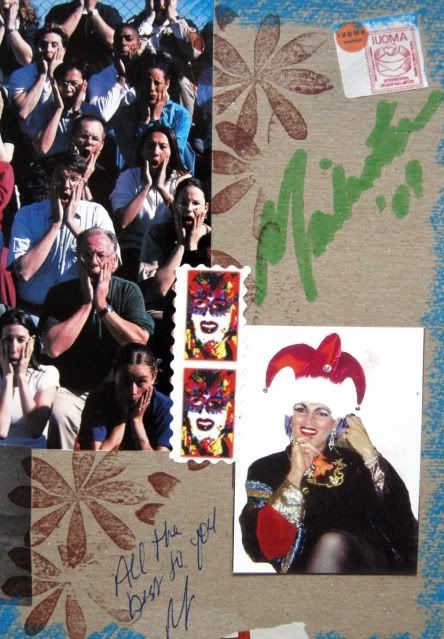 ATC
Documentation of SelfPortrait MailArt Call:

click on images for details:


MAILART CALL:


.
Hi Mailarta!
I cannot resist the humour of your fantastic cards!!Love it!
Thank you very much!!
Also for all the rest of your excellent work, ATC and postage from my selfportrait and specially for the outstanding documentation of your the SelfPortrait MailArt Call!
Dame Mailarta blog for more details:
http://damesportraitgallery.blogspot.com
.